The CSA allows people to pre-order honey before it is harvested. By its nature, there's no way for me to predict exactly how much honey the bees will make – will it be a good season? Or will there be drought or other issues? This is why I limit the amount available for pre-order. Unfotunately, that amount of honey was pre-ordered rather quickly, so the registration for the CSA is closed. However, if you're interested, let me know the amount of honey you think you might be interested at and I'll let you know should it be available during the summer. Expect to hear from me around July or August.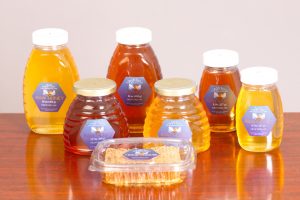 You are not making a commitment – you can still change your mind later, no payment is expected right now. Once honey is available, first harvest will go to CSA members, after which I'll go through the waiting list. You'll pay when your honey is ready or when you pick it up.
Be aware that once it's ready, honey is picked up in Somerville, near Davis Square. At present time I do not ship it, and there's no store-front, it is only available by prior arrangement.
Contact me if you have any questions.
Sign up to the waiting list below: